The 7 Best Golf Drivers for Distance and Accuracy
Looking for a driver that will give you the most distance? Here is a compilation of the best golf drivers to help you out-drive your competition
The driver is probably the most challenging club to master in your bag. High handicappers and beginners alike all struggle to keep shots in the fairway. But perhaps a new big stick with plenty of forgiveness is what you need to fix your shortcomings.
Since a driver is usually the most expensive golfing club you can buy, it pays to take your time before choosing. We've picked the seven best golf drivers with the understanding that no one driver fits all. Luckily, one of these drivers will help you overcome swing flaws – with practice, of course.
While these are models that we are most excited about in 2022, we've also nonetheless picked some high-performing drivers from 2021. Whether you are a beginner learning your stance or are a fast swinger out for better work-ability, we have something for everyone.
#1
TaylorMade Stealth Plus+ Driver
Best Overall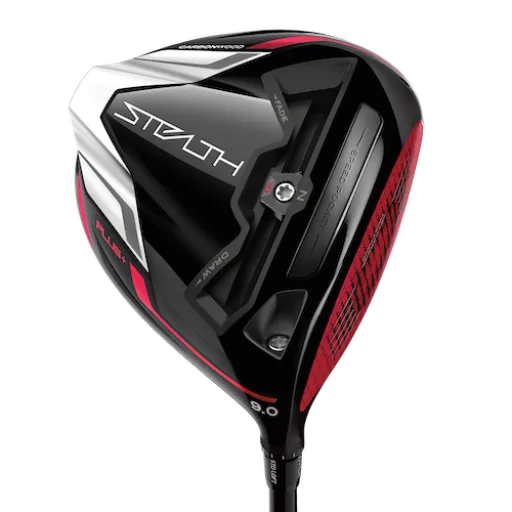 "The future is here," they say with the TaylorMade Stealth Plus+ Driver. It's all in the 60-layer Carbon Twist Face with the promise of tremendous ball speed. High forgiveness and adjustable weighting mean you can't blame this driver for missed shots now.
Lofts

8°, 9°, 10.5°

Stock Shaft

Mitsubishi Diamana D+ Ltd 60, Project X HZRDUS Smoke Red RDX 60, Mitsubish Kai'li White 60

Adjustable

Yes

Left-Handed Option

Yes

Flex

Regular, Stiff, Extra Stiff
On the Stealth Plus+, TaylorMade has reduced the face weight by 44%, allowing it to be 11% larger than the SIM2 and SIM2 Max. Notably, it's 20% larger than the 2020 SIM driver. This improvement trickles to the body since it boosts energy transfer at impact. Thus, you can expect an increase of up to 2mph across all 9 points on the face.
TaylorMade also added a polyurethane layer to the carbon fiber. Why? The face now gets the right amount of spin when launch conditions are ideal. In addition, the full-face score lines improve the drive's spin in wet conditions. For those dry rounds, don't fret because there's microtexture between the grooves which reduces spin at impact.
Check Current Price
#2
TaylorMade Sim2 Max
Most Forgiving Driver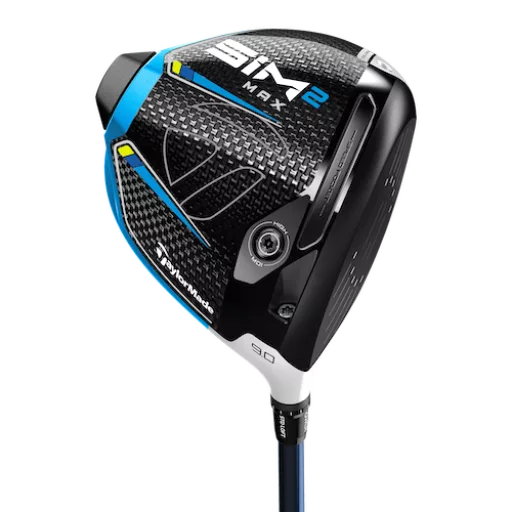 A higher launch, a higher spin, and more forgiveness is the name of the game. The SIM2 Max brings cutting-edge technology, including a heavier tungsten weight on the inertia generator and TPS weight on the sole. Thus, it's no surprise that it maintains the same incredible feel as the SIM2. You'll still be hitting longer and straighter with this driver.
Lofts

9°, 10.5°,12°

Stock Shaft

Fujikura Ventus Blue 5, Mistubishi Kurokage Silver 60

Adjustable

Yes

Left-Handed Option

Yes

Flex

Stiff, Regular, Senior
The SIM2 Max driver has a lightweight aluminum construction attributed to the increased forgiveness. Thanks to the precision-milled aluminum forged ring, it gives you a more singular force for powerful drives.
TaylorMade SIM2 Max is available in three lofts; 9, 10.5, and 12. It weighs 460cc, and you can adjust the lie and face angle. It also has twelve sleeve variations that allow you to increase or decrease the lie and loft angle by ±2°. You can look forward to better miss-hits since the worse of them will stay in the fairway.
Check Current Price
#3
Callaway MAVRIK 2022 Driver
Best Golf Driver for Distance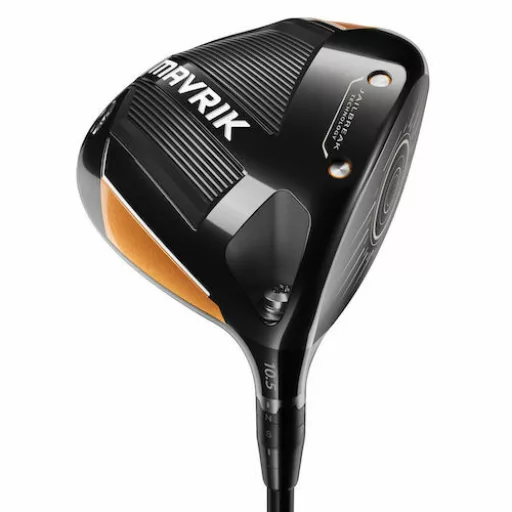 The Callaway MAVRIK 2022 Driver is made for distance. It provides next-level forgiveness and exceptional ball speed owing to its flash face. This is because Callaway employs new VFT technology in architecture and face design, while also improving COR and increasing consistency downrange at the same time.
Lofts

9°, 10.5°

Stock Shaft

Project X HZRDUS T800

Adjustable

Yes

Left-Handed Option

Yes

Flex

Light, Regular, Stiff
The high-strength FS2S titanium and the new Cyclone Aero shape further enhance this driver's speed. These features reduce drag to increase overall club speed. Did we mention that you will love the muted crack sound? You'll agree that this driver sounds so natural that it's delightful every time you take a swing.
As for the crown, Callaway uses TSC Triaxial Carbon to shave six grams from the weight, which allows for making the moment of inertia better. Finally, the 2022 MAVRIK has two interchangeable weights, making it ideal for high handicappers and beginners who want to turn mediocre shots into great ones.
Check Current Price
#4
PING G425 MAX Driver
Best Golf Driver for Beginners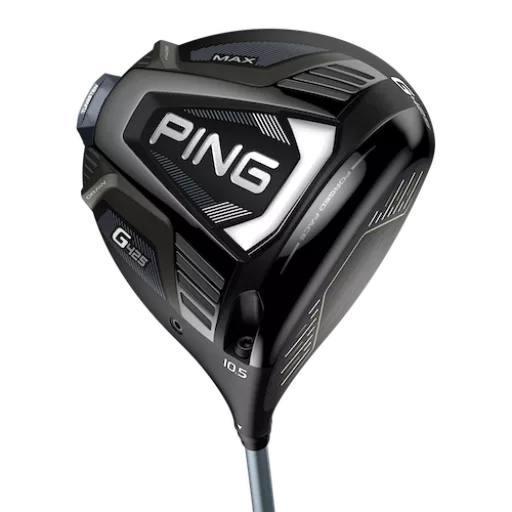 PING fans know they can get a PING driver for every skill level. For beginners, the PING G425 MAX Driver is the club that offers the most forgiveness among PING's drivers. The MAX model is all about accuracy, so high handicap golfers will dig it. It allows you to hit straighter shots due to the adjustable center of gravity that gives you ultimate control over the ball's flight.
Lofts

9°, 10.5°,12°

Stock Shaft

Alta Distanza 40, Tensei AV Orange 65, Aldila Rogue White 70, Alta CB 55 Slate

Adjustable

Yes

Left-Handed Option

Yes

Flex

Soft Regular, Regular, Stiff
The PING G425 MAX Driver has a 460cc head and is rounder in shape than the LST model. It comes with a 26g CG shifter, so you get 7% more MOI forgiveness than you'd get from the G410 Plus. This driver allows you to add 16% more fade bias or 20% more draw bias than previous generations. Now you can dial in a custom shot shape.
Miss-hits on this driver are much faster with better spin numbers and a more robust launch. These features cement its quest for max forgiveness, so you can't go wrong with this choice.
Check Current Price
#5
TaylorMade Stealth Driver
Best for Mid Handicap Golfers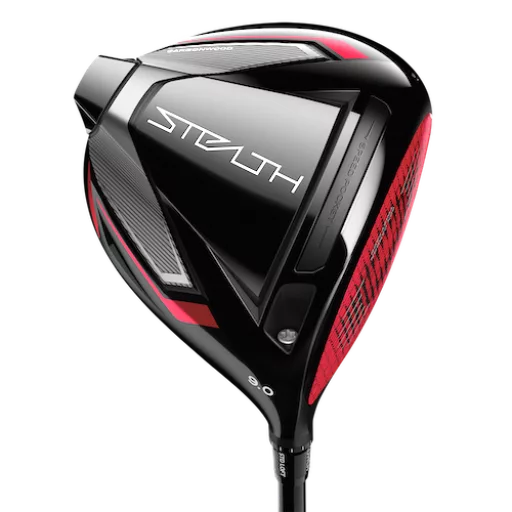 With the defining 60X Carbon Twist Face, the TaylorMade Stealth driver still delivers productive energy transfer at impact for greater ball speeds. The carbon ball face is 40% lighter than its titanium counterparts, allowing the ball to lose minimum energy to the face and provide better propulsion and ball speed.
Lofts

9°, 10.5°, 12°

Stock Shaft

Fujikura Ventus Red, Graphite Design Tour AD IZ 6, Aldila Ascent Red, Mitsubishi Diamana ZF 60

Adjustable

No

Left Handed Option

Yes

Flex

Senior, Regular, Stiff, X-Stiff
Instead of a Sliding Weight Track, the Stealth has more weight in the rear and thus has a higher MOI for stability on off-center strikes with better forgiveness. According to player testing at 106 mph, it notably showcases 200 – 300 RPMs of spin and 15% more MOI than the Stealth Plus model.
This model also adds internal sound ribs and a titanium sole to improve the feel at impact while increasing the metallic noise. You won't be dealing with the nasty noise experienced with carbon club heads two decades ago.
Check Current Price
#6
TaylorMade SIM Max Driver
Best for High Handicap Golfers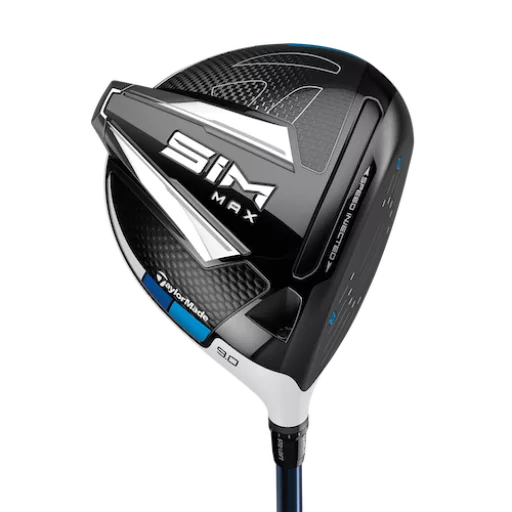 Do you care more about forgiveness and distance than keeping the ball at the center of the clubface? Then you will revel in the TaylorMade SIM Max driver. With 80 points increase in MOI, this driver has impeccable forgiveness. The face is also 8% larger than its SIM predecessor, so you'll be more confident when hitting the ball.
Lofts

9°, 10.5°, 12°

Stock Shaft

Fujikura Ventus Blue, Fujikura Ventus Red

Adjustable

No

Left Handed Option

Yes

Flex

Senior, Regular, Stiff, X-Stiff
Again, this driver does not have a weight track on the rear, but its engineers have added 20 grams of weight to the inertia generator. The weight increases MOI and also provides a high launch. An asymmetric sole design comes in handy to optimize speed and aerodynamics for a smooth and steady start.
Overall, the SIM Max driver will keep up with the longest and hottest drivers in 2022. You could expect the distance to suffer owing to the high spin, but that's not the case with the SIM Max.
Check Current Price
#7
Titleist TSi2 Driver
Best Golf Driver for Speed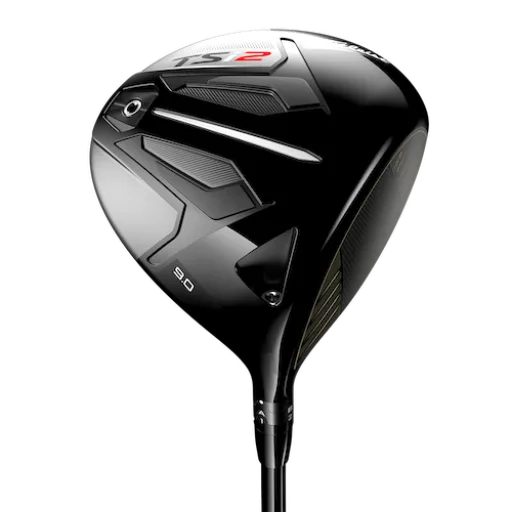 The Titleist TSi2 Driver promises increased speed at every point of the ball's contact. How? The driver has a new face with a rare material that not even TaylorMade would dare use. We are talking about the ATI 425 Aerospace Titanium material. The TSi2 is not just a pretty face - it is a long, straight driver with incredible sound and improved dynamics.
Lofts

8°, 9°, 10°, 11°

Stock Shaft

Graphite Design Tour, Project X HZRDUS Smoke Black, KuroKage Black Dual-Core TiNi 50, Tensei AV RAW Blue 55, Tensei AV RAW White 65

Adjustable

Yes

Left-Handed Option

Yes

Flex

Stiff
Attack every drive thanks to this model's inertia, giving you a tighter spin range and more speed. In addition, you can choose from premium performance shafts like the Graphite Design Tour line. It also features SureFit CG technology which offers five adjustable positions to fine-tune your ball flight.
The Titleist TSi2 Driver has taken to perfection, and we believe it will provide the highest level of performance consistency.
Check Current Price
Best Golf Drivers Buying Guide
These are the things we deem necessary when choosing a golf driver.
Adjustability
Gone are the days when you needed to spend money to switch from an 8° to a 9° loft. Nowadays, drivers have the advantage of adjusting the loft, launch, fade, weighting, and even the lie of the club. Thus, you can get a custom fit, especially if you're a beginner yet to find out your winning swinging angle.
Consider the Brand
Listen to golfers arguing, and one of the conversations that take shape is what's the best golf driver brand. Ultimately, everyone advocates for what they play. Nonetheless, most golfers agree that you'll struggle to match TaylorMade's Sim Max irons for simple off-center hits.
Still, the brands to go for incredible drivers also include Ping, Callaway, Cobra, and Titleist.
Get the Right Material and Size
If you play more than 30 rounds a year, a driver made of titanium or both titanium and composite is an excellent choice. These materials are pricey, but they offer exceptional strength and lightweight handling. On the other hand, if you play now and then, you can find drivers made of forged titanium, alloy, or stainless steel at a reasonable price.
Drivers have the largest hitting in golf clubs. This feature offers just the right balance of hitting the spot and forgiveness. 460cc (cubic centimeters) is the maximum size allowed by the USGA. However, you can find drivers with smaller sizes, such as 440cc and 420cc.
Get a Suitable Length
There's no standard length for drivers, but they usually vary between 43.5 inches to 47 inches. Brands claim that the new driver is longer than the previous model every year. There's no knowing if the claim is true, especially since longer equals more yardage. Still, it's best to pick a driver's length based on how well you can control it.
Forgiveness
Companies have gotten better at honing the golf driver for more forgiveness. It's becoming harder to blame poor shots on the club. Brands like Callaway are investing in artificial intelligence to get to the bottom of what golf clubs miss when accommodating golfers' needs. Hence, if you find that your driver misses the clubface's upper toe and lower heel, it's time to invest in a new driver.
Conclusion
There you go, guys. These are seven of the best golf drivers for 2022. Go forth and grip it, rip it, and stay in rhythm by choosing from these models. And remember, take your time with the golf driver because as we said, it's not always a straight shot with this club.
Frequently Asked Questions
The F9 team has gathered all of the relevant information that you need when looking at good Drivers. Here are some of the most common questions we're asked by golfers looking for a driver that can give them both the accuracy and distance they might need.
If you are a regular on the course, say you play 30 to 40 rounds in a year, it's safe to replace your golf driver every five years. However, if you are rarely on the course, you can replace your driver after seven years.

The best time to buy a new golf driver is when manufacturers release the latest driver models between January and February. Retailers usually have the previous year's golf drivers at favorable prices.

The Taylor Made Sim2 Max is the most forgiving driver on our list. Still, models like PING G425 MAX Driver and Callaway MAVRIK 2022 Driver offer incredible levels of forgiveness.

Movable weights allow you to customize your club for straighter and longer shots, making them worth it. If you want to influence the ball's speed between 250 and 500 RPM, a driver with a movable weight can bring about such a drastic change.
More about Drivers you might also like: