What's the Longest Drive in Golf?
The top five drives in golf history all stand out on their own, each with an impressive story and context. Check out the background for these pieces of sports history.
by Jake Tingey & Judd Lyon · Updated: 9/12/22
Jake Tingey, Golf Expert
Jake is a lifelong golfer who loves keeping up with the latest golf news and equipment.
Judd Lyon, Web Developer
Judd is the tech guy behind Front Nine Golf with a huge slice.
Maybe you've been working on your drive and wondering "What is the limit? How far can I take this?" For the curious, here are the top five drives in the history of golf.
1. Carl Cooper – 787 yards
In the 1992 Texas Open, Carl Cooper inadvertently became a legend when his drive well overshot the mark and continued to roll. Although the exact distance itself is often disputed, the longest recorded drive in golf history stands at a colossal 787 yards.
2. Mike Dobbyn – 551 yards
During a mini-tour event in Nevada in Henderson, Nevada in 2007, Mike Dobbyn broke the previously recognized record on the 18th hole, blasting down the green and beyond with an incredible 551 yard hit.
3. Mike Austin – 515 yards
At an impressive 64 years old and proving that skill trumps youth, Mike Austin cemented his place in the records books at the 1974 National Seniors Open Championship with an unbelievable 515 yard drive.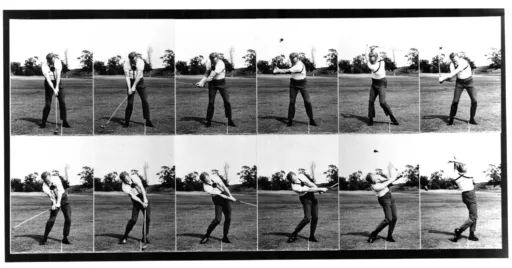 4. Louis Oosthuizen – 500 yards
In a classic case of swinging for the fences gone wrong, Louis Oosthuizen's meaty 500 yard drive at the 2013 Ballantine's Championship took a scenic detour as it manage to snake it's way down the cart road, far overshooting the green but creating some serious distance.
5. Tiger Woods – 498 yards
At the 2002 Mercedes Championship, the incomparable Tiger Woods experienced the mayhem that the Plantation Course in Kapalua, Hawaii, presents to even the most formidable tour players thanks to unfriendly winds from the Pacific Ocean. One of the longest drives in PGA history was lifted even further by the warm winds of the pacific, coming to rest at an absurd 498 yards.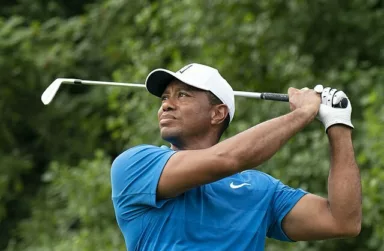 BONUS - Guinness World Record: Davis Love – 476 yards
Despite the magnitude of these impressive drives, the actual length of the drive is still contested (often because of the place and the way the ball rolls after landing.) Because of this, The Guinness Book of World Record's official recognition of the longest drive is tied to the PGA Tour's "ShotLink" camera records for a more accurate reading. Ironically occurring at the same location AND the same tournament as Tiger Woods' personal record 2 years prior, the 2004 Mercedes Championship at the Plantation Course in Kapalua, Hawaii, holds the official Guinness record for longest drive, a no less remarkable 476 yards belonging to Davis Love III.
More about Drivers you might also like: