The Best Mallet Putters: Our Top 9 Choices
Our top pick models with some of the latest designs and technologies
Whether you are buying a blade, mid-mallet, or mallet putter, there is a lot of factors to consider to make sure you get a putter that looks and feels great and most importantly one that will help you drain more putts.
Mallet putters usually have a larger head and are available in a wide range of sizes, designs, and shapes. Because of their design, mallet putters are usually more forgiving - and since most people have more bad putts than good putts, a mallet putter is always a great investment.
After scouring the market and asking experts and players what are the best mallet putters, below are our top picks. We have included both premium and budget-friendly models since we believe golf should be accessible to everyone.
With that out of the way, let's get into it.
#1
PING Vault Bergen Slate Slight Arc Putter
Our Top Pick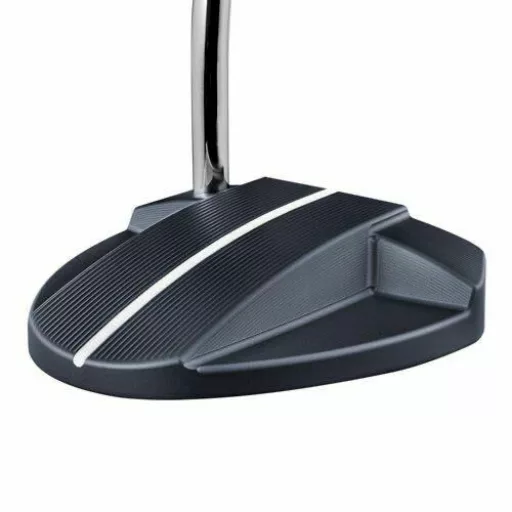 Our top pick for the best mallet putter on the market is the Ping Vault Bergen, one of the two mallet putters in the Ping's Vault series of putters. These putters have a precision milled face and feature an innovative variable depth design. The variable depth face helps speed and stabilize off-center putts adding to its forgiveness.
Head

Mallet

Hand

Right and Left

Length

33", 34", 35" and 36"

Shaft

Steel

Grip

Ping pistol grip
In terms of weight, the Bergen Putter's head is heavier and bigger than all the other putters in the series. While the head is heavier, it looks great and inspires confidence when putting. Both edges of the putter's head are thinner and there is a thick line at the center to aid in alignment. For the Oslo putter, the head is designed differently, it has a lot of material on the edges while the central cavity is thinner.
The Ping Vault is available in slate, stealth, and platinum finishes, so you can pick one that matches your other gear. It comes with a Ping pistol grip and a headcover.
Check Current Price
#2
TaylorMade Spider Double Bend Putter
Most Comfortable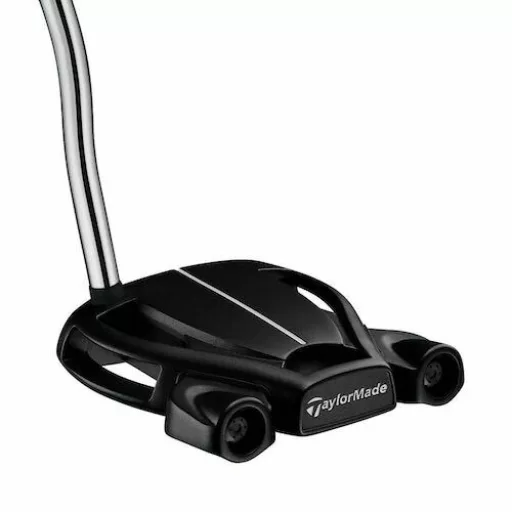 The TaylorMade Spider Double Bend Putter is a Tour quality putter featuring the Pure Roll insert that was designed for Jason Day and Dustin Johnson. If any of these players is your inspiration, you will love this putter.
Head

Mallet

Blade type

Face balanced

Hand

Right and Left

Length

33", 34" and 35"

Shaft

Steel

Grip

SuperStroke GTR 1.0
The TaylorMade Spider mallet putters are available in red, black, and silver colors. The red and black versions have no sightline on the crown. The black and red versions have a short neck hosel, while the platinum version has a double bed shaft. So If you love alignment features, go with the platinum model.
The TaylorMade Spider is made of 13 individual pieces designed such that most of the weight is around the head perimeter. This adds to the putter's MOI, enhancing the forgiveness of the putter.
All versions feature the Pure Roll face insert, which features 45 degrees groves. The Red Tour putter has a soft Surlyn insert. The Platinum Tour has an aluminum insert, while the Black Tour has a polymer insert.
Check Current Price
#3
Odyssey DFX #7 Putter
Great Value for Price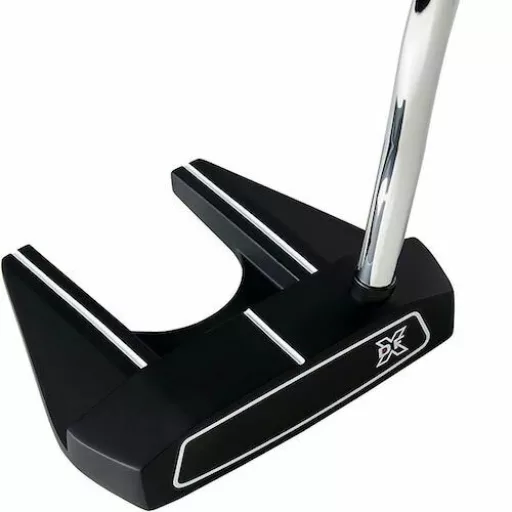 The Odyssey DFX #7 Putter is our pick for the best mallet putter under $200. It's one of the five black putters in the DFX series. Like the rest of the putters in the series, the DFX #7 features the DFX insert, which Odyssey says is their softest insert technology (20% softer than even their White Hot insert.) This makes this putter great for players looking for a smooth feel when playing.
Head

Mallet

Blade type

Face Balanced

Hand

Right and Left

Length

33", 34" and 35"

Shaft

Steel

Grip

Oversized Grip or Pistol Grip
While this is not the most stylish or good-looking putter, it's not distracting, letting you focus on what is important. It has three lines on top of the head to make alignment easier. One thing most players love about this putter is the balance. When hitting, you feel as if the putter is an extension of your hand rather than a foreign body. You are also able to control distance with this putter easily.
Check Current Price
#4
Odyssey White Hot OG Putter
Tried and True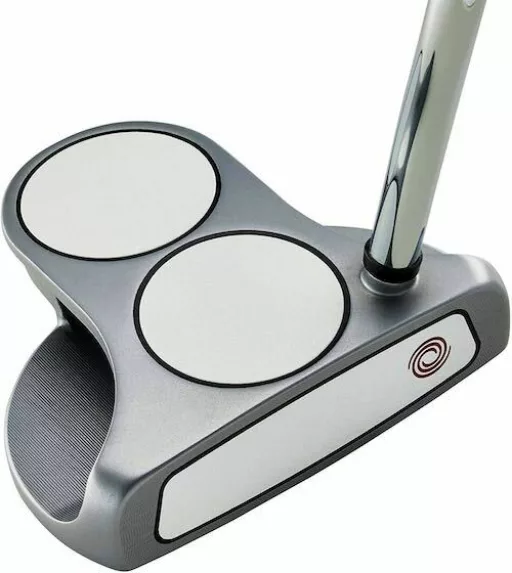 The Odyssey White Hot OG Seven Putter is one of the dozen putters in the White Hot putter series. Odyssey has put a lot of time, effort, and investment into this series of putters, which is why most the series are best-selling.
Head

Mallet

Blade type

Face Balanced

Hand

Right and Left

Length

33, 34 and 35

Shaft

Stepped steel and Stroke Lab

Grip

DFX Rubber Grip
This series is named after White Hot insert that Odyssey released in 2000. Even after releasing so many other inserts later, the White Hot has remained a favorite to many players. The brand also realized that the original version is still one of the most popular, despite updating the White Hot insert nine times. That's why the latest release is labeled OG "Original Gangster," as it has the exact composition as the original.
This putter has a milled surface finish and three dots on the face to aid in alignment. It's available in 33", 34" and 35" and two shaft versions. This is a putter that can change your game for the good!
The only issue with this series is that there are a huge variety of models, and it's hard to tell the difference. But if you are looking for a reliable mallet putter from a reputable brand, the White Hot #7 is a smart option.
Check Current Price
#5
Odyssey 2-Ball Ten Arm Lock Putter
Most Forgiving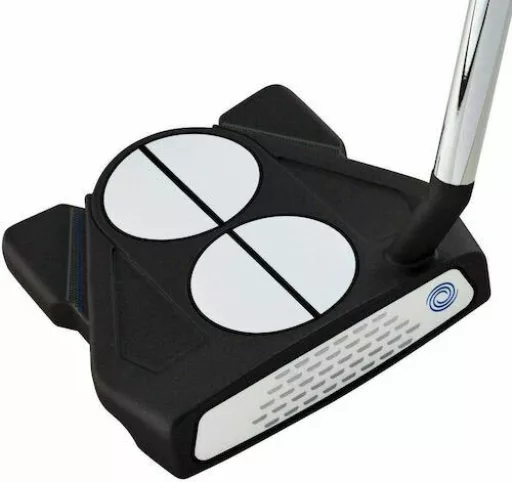 After the anchoring putting style was banned by the golf governing bodies a few years back, the Arm Lock putting method started gaining popularity. The Odyssey 2-Ball Ten Arm Lock Putter is available in 40 and 42" length and lets players try this new putting method, which has the same benefits as the banned anchoring method.
Head

Mallet

Blade type

Face Balanced

Hand

Right

Length

40" and 42"

Shaft

ODYSSEY ARM LOCK STEEL

Grip

ODYSSEY ARM LOCK
This highly forgiving putter has a long shaft and a 7° loft so that it can rest on the inside of your left arm when putting. The loft degree compensates for the required forward shaft lean. The putter's sole has two removable and adjustable 15g weight screws. You can remove the screws to adjust the weight.
The Odyssey 2-Ball TEN Armlock Putter has the legendary two ball discs that mimic golf balls to make alignment and positioning easier. There is also a thick black line along the diameters of the two discs. The two discs should align with the golf ball, forming three balls when placed behind a golf ball.
Check Current Price
#6
Evnroll ER5 Satin Hatchback Mallet Putter
Excellent Overall Feel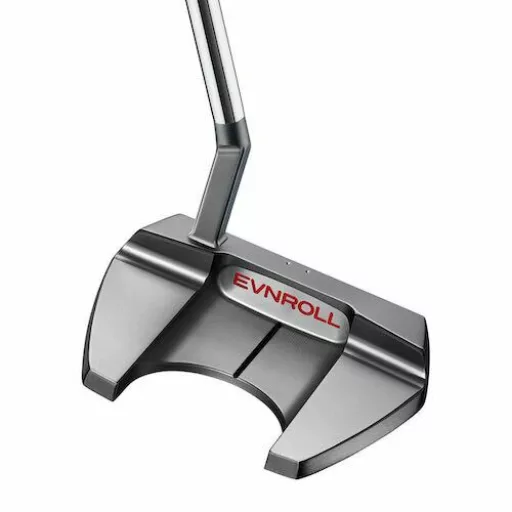 Our last pick for the best mallet putter is the Evnroll ER5 featuring a winged mallet design. This putter is designed by the famous Guerin Rife, whose putters have won over 100 tournaments.
Head

Mallet

Blade type

Face Balanced

Hand

Right and Left

Length

33", 34" and 35"

Shaft

FST stepless steel

Grip

Gravity grip
This putter features "Sweet Face" Technology, which comprises precisely milled grooves that are closely spaced, designed to bring the ball back into its intended direction in case of a mishit. The idea behind the technology is to increase the sweet spot coverage. This is every player's dream - and yes, it works!
The putter looks excellent, feels balanced, and performs great. The best part is when you swing, you can feel the face engaging with the ball. The putter head is made from stainless steel and has a heel/toe weighted design. It is thinner at the center of the face and thicker on both edges. There is also a white line at the middle to help in alignment. It's available in 33" and 35" for right and left-handed players.
Check Current Price
Factors To Consider When Buying A Mallet Putter
Just like when buying any other golf club, there are different things you should consider when purchasing a mallet putter.
Brand
When buying a mallet putter, you will find tens of putter brands to choose from. Some are the famous brands you see on Tour while others are little-known independent brands. While it's not automatic that a putter from one of the big brands will perform great, most of these brands have some of the best putters. Suppose you decide to choose from a little-known brand, research, and see who designed the mallet.
Design
Mallet putters are available in various shapes, sizes, and designs. Unlike with blade putters, there are a lot of technologies being employed. Usually, mallet putters have an oversized club head and are either square or round. The large surface area provides space to test different weight distribution patterns. That's what makes these putters more forgiving than blade putters.
The forgiveness of a putter refers to how it responds to off-center hits. Some mallet models claim that their face is designed in such a way that it corrects off-center hits and redirects them in the right direction.
Mallet putters also have some of the best alignment features, from lines to disc balls, which help you properly align before making a putt. Again, while it's not always the case, mallet putters are more forgiving and can help you sink more putts.
Face
This is the battlefield. To make mallet putters more forgiving and best-performing, putters are available on a wide range of face designs. This is why some brands name their mallet putters depending on the face insert used - for instance, Odyssey's White Hot putter series is named after their iconic face insert. Other brands have patented face inserts, all claiming to offer the best technology.
Because it's not possible to tell what face design will work best by just looking, go with a face insert that has been tested or has been on the market for some time. Some brands will allow you to customize the putter at a cost (mostly colors, alignment features, and grip.)
Length, Shaft, and Grip
Most mallet putters are available in 33-inch, 34-inch, 35-inch, and 36-inch because most men and women players fall in that range. You will also find some longer putters above 40 inches designed for players who utilize the arm lock putting method. When it comes to shaft and grip, most mallet putters are available in a stock grip but usually have a premium grip that you can get at an additional cost.
Conclusion
And there you have it. The putters we've collected above will carry you a long ways on the green, whether you are still getting comfortable with the short game or if you have have hundreds of hours sinking putts. Remember that the forgiveness of mallet putters means you can also focus your attention on other aspects of putting and shore up your game overall - but whatever your aim, these are 6 fantastic clubs and you won't go wrong with any of them.
Frequently Asked Questions
Frequently Asked Questions About Mallet Putters
Mallet putters are typically more forgiving and have some of the best alignment features making it easier to position the ball when playing. However, this does not make mallet putters better than blade putters. Both designs have unique advantages.

Yes, hundreds of pro players have a mallet putter in their bag. They include Dustin Johnson, Rory McIlroy, Justin Thomas, and many others. It's estimated that 65% of the 100 top PGA Tour players use a mallet putter. The most popular brands among the top players includes Odyssey, Scotty Cameron, PING and TaylorMade.
More about Putters you might also like: