The Best Wedges for Mid-Handicappers
Boost your skills with the best golf wedges on the market for mid-handicappers.
One sure way of improving your scores on the golf course as a mid-handicapper is to find ways to better your short game. And the best way to do so is to have the right golf wedge.
While most players don't put a lot of thought into them, wedges hold a lot of responsibilities on the golf course. They help the player pitch, chip, get out of the sand, and even do a full swing off the fairway.
We went ahead and compiled a list of the best golf wedges for mid-handicappers. We also put together a detailed buying guide on what to look for when purchasing a golf wedge.
#1
Titleist Vokey SM8
Titleist brings something a little bit retro (in a good way) with this reimagined wedge.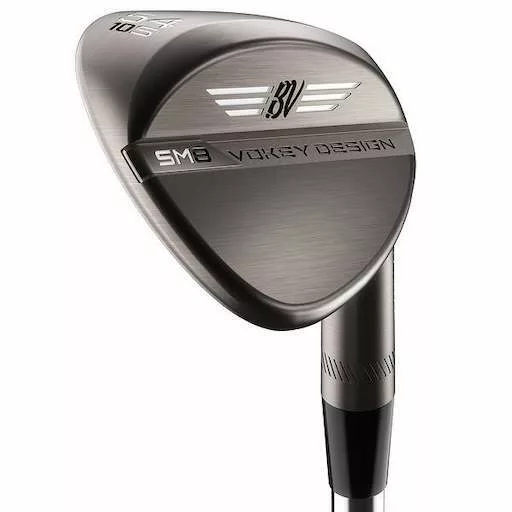 Vokey SM8 golf wedge has a perfect mix of a classy look and robust feel, so it is guaranteed to fit your fashion taste. One of its unique features is its progressive center of gravity. Unlike its predecessors, the Vokey SM8 golf wedge features an upgraded progressive CG located outside of the wedge head right in front of the face for an increased MOI and enhanced control and feel.
Highlights
D grind option
100% inspected spin milled grooves
Progressive center of gravity
Neat but sturdy design
Vokey is one of the few golf wedge brands which believe that there's no such thing as "one size fits all" when it comes to golf wedges. That is why they offer six grind options for every type of player.
This golf wedge is a D grind one, meaning that it is suitable for players with a steep angle of attack and aims at generating more spins. This grind option is known for a higher effective bounce, making the golf wedge more forgiving.

It also features 100% Inspected spin milled grooves meticulously cut to even tighter tolerances for more spins. What's more, its longer hosels and high-density tungsten help fine-tune the center of gravity location, offering more consistent and controlled shots.
Check Current Price
#2
Callaway Golf Mack Daddy 5 JAWS
Offers a smooth yet robust feel thanks to its carbon steel material and platinum chrome finish.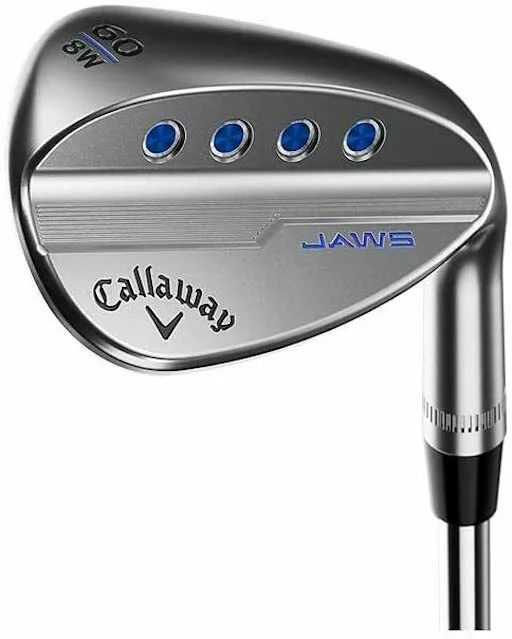 Comes in 23 various loft/bounce combinations with five different grind options. They include; the C-grind and new low bounce, W-grind with 8° of bounce, the S-grind with 10° of bounce, the X and W-grind with 12° of bounce. There are also W-grind golf wedge models for women, with 52°, 56°, and 60° of bounce.

In our opinion, the C-grind model is the best one for mid handicappers because it offers increased heel and toe relief and features an open face making it easy to play different shots.

Highlights
It comes in 23 different loft/bounce combinations with five different grind options
Groove-in-groove technology
Robust outer material
You'll also like its groove-in-groove technology that enables you to have more spins and more control.
Check Current Price
#3
Ping Glide 3.0
This golf wedge has a couple of improvements compared to the former Glide 2.0 golf wedge.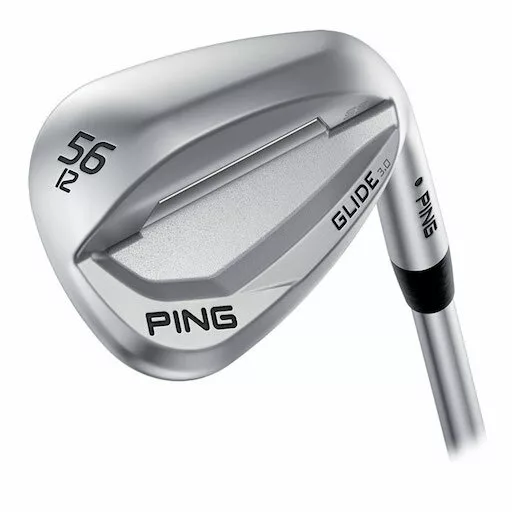 Features an upgraded cavity back design and extra mass positioned high in the toe, providing up to 5% more forgiveness. The golf wedge also comes with a rounded head profile, a tapered hosel, and an elastomer insert that effectively manages vibration for more control and feel (AND enable it to launch lower and spin more.)
Highlights
New cavity back design
Four sole grind options
Half-groove along with a CNC milled face
A half-groove and a CNC milled face that improve the backspin by about 1000 rpm. Comes in four sole grinds: the thin sole CTS-grind, standard sole SS-grind, wide sole WS-grind, and the Eye2 grind.
Check Current Price
#4
Callaway Mack Daddy CB
Provides almost the same performance as other Callaway MD 5 golf wedges but offers more forgiveness.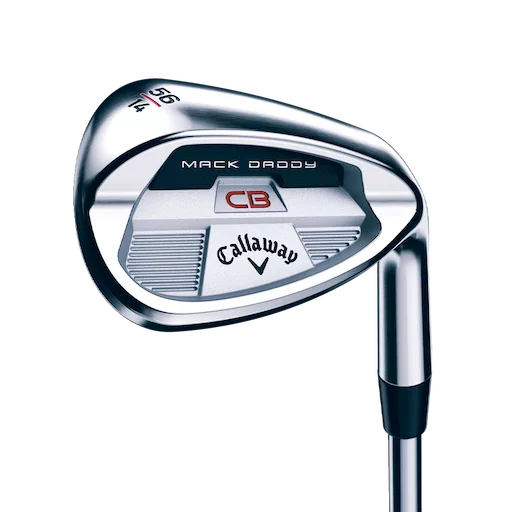 This wedge features a thicker topline and bigger head shape than the MD5 but features the Jaw grooves giving your shots the needed bite when playing from sand and rough areas.
Highlights
W-grind and full-face grooves
Iron cavity back design
JAWS grooves milled at 37° wall angles
Now available in W Grind in the middle loft (54°-60°) alongside a full sole in the lower lofts. The W Grind offers more bounce making it more forgiving when playing from tricky spots. It is available in 46° to 60° lofts and 10° to 12 bounce.
Check Current Price
#5
Cleveland CBX2
Top-notch design, features, and performance make this club perfect for improving your short game.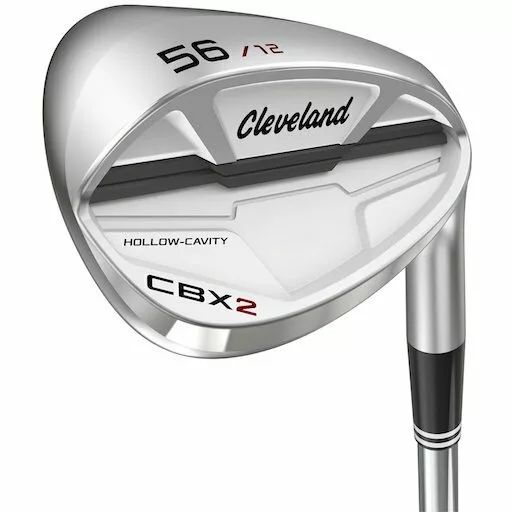 Wrapping up our list is the Cleveland CBX2 wedge golf club. It has a hollow cavity design, featuring a hollow chamber near the heel and a heavyweight in the toe. These components are designed to maximize MOI and perimeter weighting for enhanced forgiveness.

Highlights
Hollow cavity back design
Three different sole grinds
4th generation Rolex face technology
Comes in three different sole grinds, optimized by lofts of between 50°-60° for more versatility. What's more, it also features an enhanced feel balancing technology for enhanced center of gravity and a TPU insert that minimizes vibration for maximum control when taking shots.
You'll also make use of the 4th generation Rolex face technology, featuring top-tier grooves for increased spins and better short game control.
Check Current Price
Conclusion
While most golf players don't put much thought into it, golf wedges play a significant role in your performance on the field, and finding the ideal wedges depends on many factors.
Hopefully, this detailed guide on the best golf wedges for mid-handicappers will help you make a more informed decision on which one is the perfect one for you.
Frequently Asked Questions
We all know by now that a golf wedge plays a critical role in how well we play on the golf course. As we mentioned earlier, there isn't a "one size fits all" when it comes to golf wedges. There are a couple of factors you have to consider to find the ideal one for you. Let's take a look at a couple of them.
This narrows down to the type of golf wedge you want. Typically there are about three or four kinds of golf wedges:

The pitching wedge. This Is the most common type of golf wedge and has a loft of 44-48 degrees. It is ideal for taking full shots into greens or longer chip shots.

The sand wedge. Due to Its wide sole design, sand golf wedges are perfect for escaping greenside bunkers. They have a loft range of 54-58 degrees.

The gap wedge. This type of golf wedge is considered to be the gap between a pitching wedge and a sand wedge. With a loft of 50-53 degrees, it is usually used for shots that don't involve longer chips or full swings.

A golf wedge's loft Is basically the angle between the face of the wedge and an imaginary vertical line. So, the higher the loft, the higher the elevation on your pitch, leading to a higher ball flight with a shorter distance.

Experts recommend choosing a set of wedges that don't have a huge gap in terms of the loft, preferably 4° between each wedge. Be sure to check out our wedge loft & distance chart.

Like any other item you're planning to buy, its price tag is a critical factor to consider. When selecting a golf wedge to buy, go for one within your budget, especially if you want to purchase other golf equipment.

It Is recommended that a mid-handicapper should have wedges with a higher bounce ( preferably 10° or higher.) This is because their leading edges are more off the ground, preventing you from digging too much into the ground for better performance on the golf course.
More about Wedges you might also like: